KURS SPADOCHRONOWY AFF (e-book) "Zacznij dobrze wypadać"
€16,87
Seria SKYDIVING wzbogaciła się o swoją najważniejszą i długo oczekiwaną pozycję. Kurs AFF obejmuje zagadnienia teoretyczne i praktyczne z zakresu kursu spadochronowego głównie AFF. Jest to obecnie najpopularniejsza i najbardziej efektywna metoda szkolenia spadochronowego, prowadząca do uzyskania umiejętności tzw. swobodnego spadania z wysokości min. 4000.
Czytelnik, nawet nie mający pojęcia o skokach spadochronowych, znajdzie tu przystępnie i przejrzyście opisane poszczególne etapy szkolenia spadochronowego, od samego początku, dla laików bez żadnego doświadczenia, aż po niuanse szkolenia, po które chętnie sięgnie nawet instruktor spadochronowy.
Grzegorz Kucharczyk "Iwan" po raz kolejny przybliża czytelnikom tajniki spadochroniarstwa. KURS SPADOCHRONOWY AFF "Zacznij dobrze wypadać" to gorąco rekomendowana pozycja dla wszystkich myślących o zapisaniu – lub będących w trakcie – kursu spadochronowego!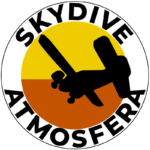 Description
KURS SPADOCHRONOWY AFF (e-book) "Zacznij dobrze wypadać"