Sick of hiring
When you finally are broke after spending so much money on gear rental, which might result uncomfortable and worn off, you start thinking about getting your own gear. BUT… there are thousands of options, brands, opinions, experiences…. Everybody says different things, you get headache and get dizzy looking at this horrible range of prices, extras, taxes, add ons, etc etc…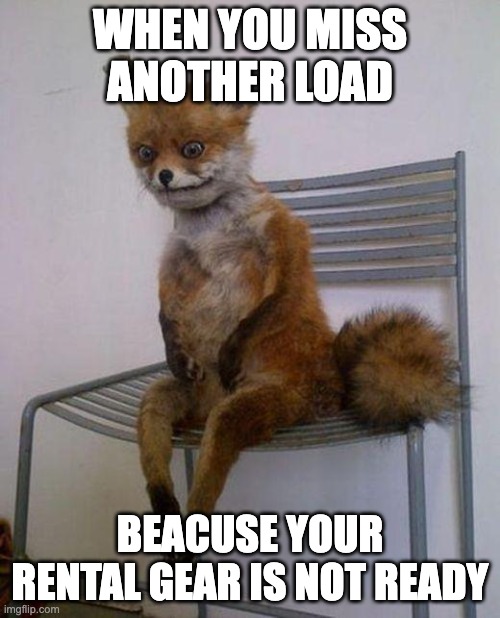 Headache!
You may be ready to spend a few thousand euros, as it is an expensive sport you have chosen, but you need to be sure that you will get what you dream of.
Solution!
We are your perfect solution to your doubts with a due respect to your heavily earned money.
According to your special needs and requirements, we will design and process all the orders, so you will receive full gear tailored made, with your colours and embroidery as you wish, with recommended options. Extras are expensive, you may not need most of them, but dealers like to up-sell as many extras as possible to make more money on you… so this is why we recommend you listen to our master rigger, Grzegorz Kucharczyk Iwan, who is also a skydiving instructor and master rigger.
We carefully collect and assemble all the components in our proper rigging facilities to ensure everything is in a perfect condition for your safe jumps.
And remember, always, anytime you want to buy something, even second hand, PLEASE consult with us for a FREE advice without any commitment! Just to expand your knowledge and make a conscious decision.